***Trigger warning: description of stalking.
"And there you were, every account set to public.
You want to be seen, heard, known. Of course, I obliged."
– Joe Goldberg
Joe Goldberg is a fictional character in Netflix's thriller series You, which released its second season in December. Joe, played by actor Penn Badgley, starts the first season off as a bookstore manager in New York. He meets Guinevere Beck, an MFA student juggling between her master's program, a low-paying teaching assistant job, a co-dependent friendship and writing. The viewer gets a first-hand look into Joe's mind as they meet for the first time.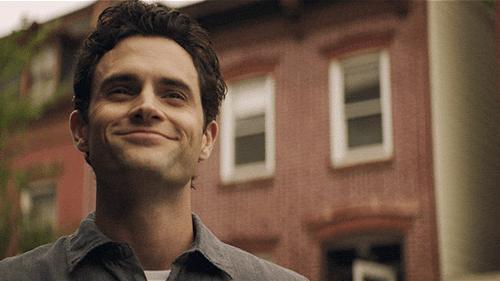 This brief interaction represents a specific type of encounter that women are all too familiar with: girl meets boy, girl is nice to boy, boy misinterprets her niceness for love. I use the term 'misinterpret' loosely in Joe's case, because Joe actively and aggressively interprets each of Beck's action (and inaction) as an invitation for him to stalk her. In one scene, you hear Joe think: "oh, are you not wearing a bra? And you want me to notice!" What was Beck doing in this moment? She was reaching for a book.
Within hours of meeting her, Joe goes through her social media and sees if she posted their encounter. She didn't. But, leave it to a stalker to twist this absence as validation. "If anything, the fact that you didn't share me with your followers only confirms we really connected," Joe says, as he searches her address and ends up standing across her apartment.
Joe interprets Beck's uncovered windows as another invitation for him to stalk her as he thinks "but you want people to watch, don't you?" He follows her to the restaurant where her friends meet her, he follows her to the subway, he follows her to her morning workout, he follows her to class, and he manages to get into her apartment by calling the gas company and reporting a leak. Did I mention that all of this happens the day after they meet? 
It's normal to look through someone's social media accounts to learn more about them. Joe, however, crossed the line of infatuation into pure stalking. He stalks Beck and gaslights her when she holds him accountable of stalking. There's nothing that Beck could have done differently to change her fate, because none of this was her fault. Her social media accounts being public doesn't mean she was calling for attention or asking to be followed. Women should be able to live their lives without fear of being followed.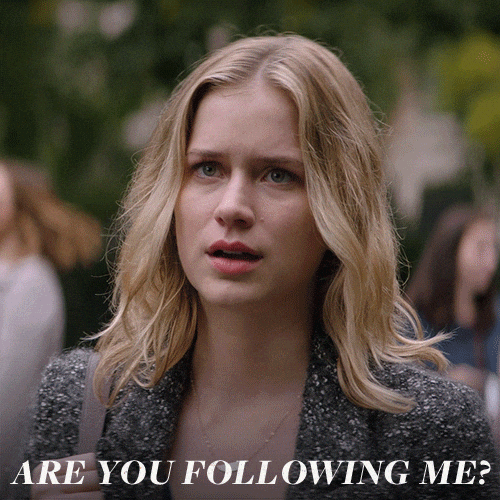 The second season begins with Joe's new love interest, Love (yes, Love is her name). Joe's stalking tendencies continue on a dangerous path, much like what we saw in the first season – don't worry, no spoilers here.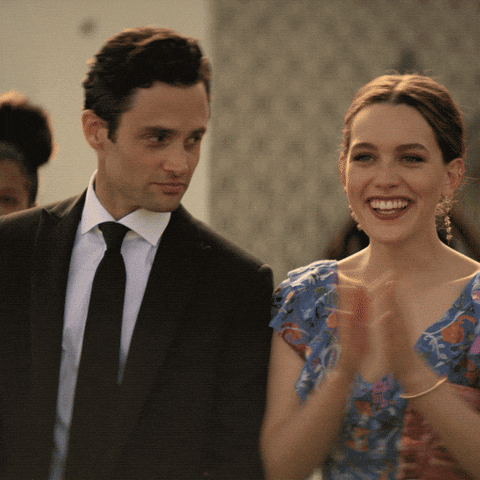 While the show You is not based on a true story, it reflects a reality that many women experience.
Stalking affects 1 in 6 women, with American Indian/Alaska Native and Multiracial women having 60% great national stalking estimates compared to white, black and Hispanic women.
The U.S. Department of Justice defines stalking as "engaging in a course of conduct directed at a specific person that would cause a reasonable person to fear for his or her safety or the safety of others or suffer substantial emotional distress."
According to the Stalking Prevention, Awareness and Resource Center (SPARC), stalkers use a variety of tactics, including (but not limited to): unwanted contact including phone calls, texts, and contact via social media, unwanted gifts, showing up/approaching an individual or their family/friends, monitoring, surveillance, property damage and threats.
If you suspect that you're being stalked, or have been stalked in the past, Safe Passage provides free and confidential legal support and counseling for stalking victims. Please call our 24-7 hotline to learn more: 815.756.5228.
If you're a teen fan of You, consider coming to our event on February 26. Learn more here.