Hello again to all our readers and fellow ranters!  And a special hello to everyone who knows the difference between alpacas and llamas!
We're Team Llama over here and we hope you are too.
Per usual, here's a reminder about what we're up to:
We're working to examine and call out our culture of relationships that we see under a microscope in the petri dish that is Bachelor Nation.  Check out our weekly Facebook Live video (clink this link!) to hear all our thoughts and let us know what you're thinking about this week! Don't forget, you can always follow along with us on Twitter too! (@Safe_PassageDV)
Love is really starting to take flight, folks!  Here we go!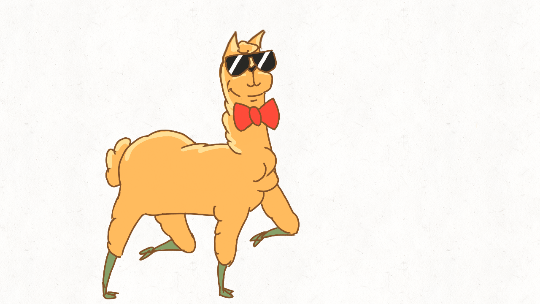 Lima, Peru:
Madi's Second 1-on-1


Madi and Peter went fishing and caught some feelings! Over dinner, Madi shared how important faith is to her and Peter told her he was falling in love.

Madi hit a slam dunk with this relationship! (Did we do sports right?)

Natasha's First 1-on-1


Peter and Natasha explore the city and Peter sends Natasha home at dinner.  Raise your hand if you were surprised?  Anyone?

Kelsey's Second 1-on-1


Kelsey and Peter explore the countryside on ATV (as if Peter isn't the biggest accident-prone goofball who just healed from cutting his head open in a golf cart accident), do some cardio up a mountainside, and talk about their futures.

3-on-1 date with Kelley, Victoria F, Hannah Ann (and Peter)


The three women head to a park to talk with Peter. We are tricked for a few minutes into thinking Peter might do the right thing and send notoriously messy Victoria home, but no.  Hannah Ann and Victoria F get roses and Kelley heads home after enjoying a few weeks of all-inclusive vacationing.

Gone but not forgotten: our chill queen Kelley
We don't even have time to unpack everything that went on this week.  Oh wait…that is the entire point of us doing this?  Okay.  Barstool Trent, roll that suitcase back on in here.  We've got some unpacking to do!
We feel like we FINALLY got to see some genuine connection-building this episode instead of just drama on drama on drama.  We really got to see the relationships that are forming.  Since next week is hometown dates, we can only say, it's about darn time!
Peter and Madison's date showed that they continue to have one of the strongest connections here. Peter talked about the close friendship he feels with Madi and potential for that friendship to turn into love. It is easy to see when watching them that this relationship has some legs to it.
Peter gets WAY too into looking for a relationship that is hard or emotional or challenging.  He chases Victoria F because he thinks that the problems they are having signal a deep relationship, rather than an unhealthy one. He thought that Hannah Ann crying meant that she was invested in the relationship. He sent home the two most level-headed women left (RIP Natasha and Kelley) because they used words like "fun and easy" to describe their connection. Peter is too obsessed with the romcom trope that relationships have to be hard to be real; that you have to fight for the one you love.
The only exception to this seems to be his relationship with Madi.  We get to see them having fun, being goofy, AND building their connection. It is an important reminder to not just look for a partner who isn't abusive, but actively look for a relationship (and BE a partner) that makes you better. You deserve more than to just not be hurt.  You deserve to be loved, challenged, encouraged, and supported. Look for the green flags, not just the red ones.
We also saw Peter and Madi tackle some tougher conversation topics over dinner. We've gotten past the standard Bachelor sob stories and now they are finally getting to talk about the things that help you know if you really can build a life with someone outside the Bachelor Bubble.
Peter and Madi discuss their religious beliefs and how important it is to Madi to have a partner who values faith the way she does. We're not sure yet if Peter is on the same page with her or not (our guess is not), but it was good that they had that conversation instead of just assuming. You know what happens when you assume.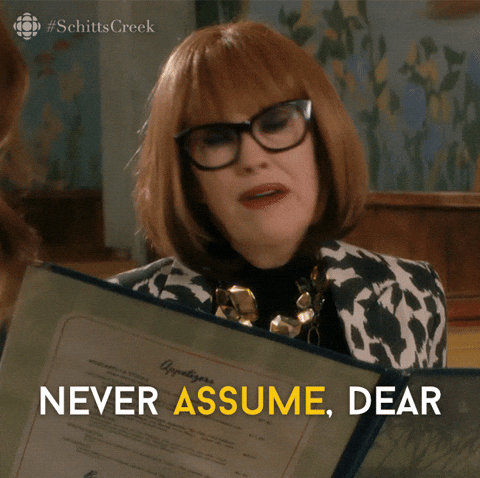 Kelsey and Peter continued this trend by having a conversation about kids and family.  And not just the standard "do you want kids?" conversation, but Kelsey opened up what a work/life balance would look like for her as a future mom. Again, you can't assume that you and your partner are on the same page or that you will be able to change their mind about something so important. And if you can't have those kinds of important conversations with a partner, it might be worth asking if this relationship is worth investing in. That is a pretty big red flag.
As we look forward to next week, we'll be heading to hometown dates. This might be my favorite week of the season as you really get a chance to see where someone came from and how that might be shaping who they are as a person.  From the preview it looks like we'll see more drama with Victoria F and a peak into how Madi's faith (and her virginity) might cause some turbulence on her journey.
We also have to give our reminder, because we're sure the producers are going to lean HARD into this tired Bachelor trope, but being a Christian is not synonymous with being a virgin.  We saw SO MUCH of the shaming, manipulative, abusive, toxic purity culture with Luke P and we're over it.  You can have sex or not have sex.  It is your body and your choice.  The choice that you make cannot and will not impact who you are as a person or your value.  Virginity is a social construct, not a moral or religious imperative. This idea has been used for millenia to police women and shame and silence survivors of sexual assault.  We're fed up with it and we're not going to tolerate it.  So get ready for more ranting.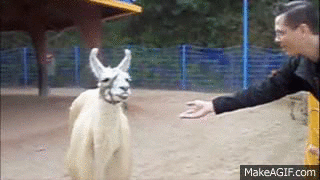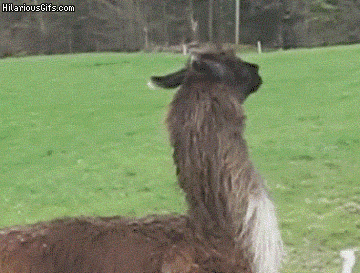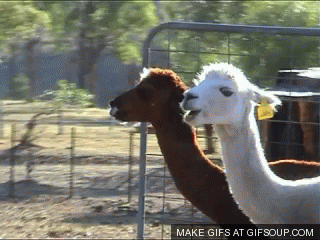 When one llama gif isn't enough to fully express our frustration at toxic purity culture
Our thorn for this week goes to *drumroll* Victoria F!  Congratulations Victoria on being a multi-thorn winner this season!  Her gaslighting and manipulation of Peter are getting a BIG THUMBS DOWN from us.
Our rose this week goes, of course, to our confident queens: Natasha and Kelley.  You know your worth and you didn't let Peter get you down. We'll miss you next week but we're glad your out of this mess.
See you next week, Ranters!