Welcome back to all of you who love Bachelor Nation, hate Bachelor Nation, or love to hate Bachelor Nation!  All are welcome in our tiny corner of this vast and complicated universe of tears, roses, and prematurely popped Champagne bottles.
If you haven't been following along yet, we're working to examine and call out our culture of relationships that we see under a microscope in the petri dish that is Bachelor Nation.  Check out our weekly Facebook Live video (clink this link!) to hear all our thoughts and let us know what you're thinking about this week! Don't forget, you can always follow along with us on Twitter too! (@Safe_PassageDV)
Strap in, folx!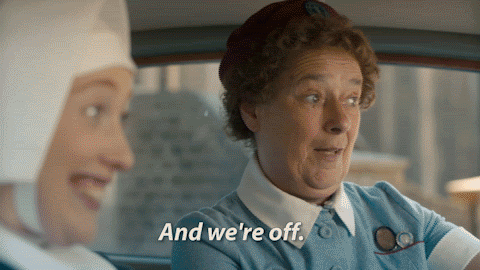 This week's drama:
Peter's first one-on-one date with Victoria F: a flight (because Peter is a pilot, remember?!), Cedar Point Amusement Park all to themselves, a private country-music concert, and a romantic dinner.
THE PRIVATE COUNTRY MUSIC CONCERT WAS BY VICTORIA F'S EX-BOYFRIEND!

Or maybe just her one-time hookup but still…well done, producers!

Full-tackle football group date: yellow versus pink teams, everybody tied.  I cared almost as much as I do about regular football. Go team.
Group date cocktail party: the return of Alayah!  Alayah comes back much to the frustration of literally everyone else but Peter and the ABC execs. (insert dollar eyes emoji here)
Post-group date drama: Alayah isn't happy with having a beef with just ONE Victoria.  She spills the tea (from the internet–Hi Reddit!) on Chase Rice and Victoria F and starts a two-Victoria feud.
Second one-on-one date: Peter has a romantic and refreshingly drama-free date with Kelsey in romantic Cleveland, OH.
Pre-rose ceremony cocktail party: everyone but Alayah is pissed at Peter and they do not hold back.
To be continued: the episode ends with Peter and Victoria P having a conversation about Alayah and it looks like this drama will follow us into next week's rose ceremony.
We've got a whole suitcase to unpack with all this drama but the major revelation for one of our WYATR hosts is that ABC likes to leave you on a cliff-hanger instead of getting down to the rose ceremony each episode. Get used to it, Kendal!
Our main takeaways from this week were:
Relationships end and we're shaped by  our history.
Women and femmes are defined by so much more than our appearance.
Emotional manipulation is very serious and far too common.
Roller-coasters are for amusement parks, not relationships.
Victoria F was SHOOK to see her ex, Chase Rice, was the surprise performer at her date with Peter. TBF, Chase Rice seemed to be pretty surprised to see her as well. She went into a pretty full meltdown over how she would tell Peter that they were just serenaded by her ex. If we are honest about the nature of relationships, the vast vast majority of us will have an ex in our history. Very few of us meet one person and stay with them for the rest of our lives and very few healthy relationships are built that way.  It is completely normal to date someone, enjoy your time together, and eventually move on from that relationship. We all have relationships (romantic, platonic, physical, familial, or otherwise) that have shaped us into who we are today.  For better or for worse, we're impacted by the people we've known and especially by the people we've loved. If your partner is too jealous to acknowledge your past or is threatened by your past to the point where they would be angry at a reminder of your previous relationships, that romantic connection is headed nowhere good. We were so happy to see Peter's healthy and silly reaction to Victoria's news showing none of the possessiveness or control a jealous partner might have.

He wasn't mad, just a little slow to figure it out.
Staying on the same date, we were floored to hear Victoria's toast to their future kids who would have "hot moms and successful dads."  This throwaway moment in the episode highlights how often women are told, in obvious and in subtle ways, that the most important thing they offer to the world, to their families, to their communities is their beauty. Women can be conventionally attractive and that's fine.  Wear make-up, wear heels, dress up, go high-femme by ALL means. But just know that this doesn't make you a better or worse person; it doesn't define you at all.  I hope Victoria knows that she can be so much more to her partner and her children than just a MILF. I also hope young boys watching know that their worth isn't measured by their career success.  Just like women are put in a box of being judged by our appearance, men are often taught that their value lies solely in being a "provider". None of us should be raised in a box and all of us should use all our strength to break down those binaries and stereotypes at every opportunity!

My face every time someone reinforces gender stereotypes.
From one Victoria to the next, a main theme of this episode was whether or not Peter could or should trust Victoria P.  Her conflict with Alayah from last week continued (helped by the producers manufacturing Alayah's return, kudos on that drama guys!) and Peter was forced to decide if he trusted Alayah's story or Victoria P's. While I'm no hardcore #TeamAlayah stan, I have to say that she laid out her case to Peter with facts and receipts.  Victoria P's ongoing conversations with Peter seemed to rely wholly on her telling him to trust her because of their connection and trust her because she's been vulnerable with him.  She's not telling him to trust her because she's been honest or trust her because she cares for him.  She's almost threatening to punish him for not trusting her, with or without evidence. She's almost saying that him even questioning her is hurting their connection. This is subtle gaslighting but it is definitely gaslighting or if we're being generous, gaslighting-adjacent.  Trust is important in relationships but trust should never be weaponized. Your partner should never bully you or punish you for being concerned by the facts that are in front of you.  "You should trust me no matter what." "I can't believe you would question me even though I've done X, Y, and Z for you." "If you really loved me, you would believe me, not her."  Those are the calling cards of a gaslighter. If your gut is telling you something is wrong, your partner should want you to get to the bottom of that, not punish you for being concerned.  We saw a lot of emotional manipulation out of Victoria P tonight and that is often overlooked or ignored in relationships.  This can be one of the early signs that something is really wrong.  Trust your gut and reach out for support. Sometimes we need someone else on the outside looking in (or an entire country watching on our TVs) to help us confirm that, yah, something pretty messed up is going on.
Finally, we just wanted to reiterate that relationships shouldn't be a roller coaster.  We've talked in our videos about the cycle of violence and thinking of that cycle as a roller coaster is another way to recognize that you might be ignoring the lows because the highs have been so good. Abuse isn't often constant.  It's not usually a 24/7 battle with the person who is hurting you.  Most abusive relationships will have high highs and low lows. It is easy from the outside to focus on the lows you see in a friend's relationship and wonder why they won't "just leave".  It is easy from the inside to focus on the highs and think that maybe if you just try harder you can make the highs last. We want you to know that you deserve better than that. Healthy relationships are not always honeymoons and Valentine's day, but there shouldn't be abuse. You deserve better and better is out there.  If you notice you're caught in a roller coaster relationship, you're not alone.  There is help.
Finally our roses for the week:
Our rose this week goes to all the girls in the house for sticking up for themselves.  We heard some real emotions this week being shared not just with each other but with Peter.  We've never gotten to see something like this before where contestants told the lead that they felt disrespected or hurt by his decisions and we're so happy to see that play out on our screens. We need more examples of women speaking up for themselves and putting the emotional labor back on the person who really should be handling it. We can be kind and compassionate without being doormats and we were thrilled to see the women live that out this week.
Our dead rose this week goes to Alayah for some sneaky internet bullying.  We're not here to say Alayah is awful or should go home, but she clearly brought up gossip about Victoria F and Chase to try to hurt Victoria's relationship with Peter or with the other girls.  Two thumbs way way down to that type of bullying.
Maybe we should end next week with our good rose to go out on a high note; let us know what you think!  Check us out on Facebook and Twitter, share your thoughts in the comments, and let's keep this conversation going!