Welcome welcome welcome and hello to all our readers, watchers, and to the people who are just as surprised as us to have watched two episodes of a thoughtful reality tv show addressing the real issues people in relationships face. We had to double-check our TV guide a time or two to make sure we were watching the right show. (Don't worry…the Noah v Bennett drama convinced us we were still watching the garbage fire we know and love.)
If you're new here:
We're working to examine and call out our culture of relationships that we see under a microscope in the petri dish that is Bachelor Nation. Check out our weekly Facebook Live video (catch up by watching old videos on our Youtube channel!) to hear all our thoughts and let us know what you're thinking about this week! Don't forget, you can always follow along with us on Twitter too! (@Safe_PassageDV)
We've got two weeks of content in this blog, so catch up by watching all our past videos on Youtube!
We were lucky to have Liv from NW Center Against Sexual Assault join us for our video on November 25 and we all agreed that these last two episodes have been some of the most enjoyable episodes we've seen in AGES. They were fun, they covered real relationship growth, and no one was forced to get naked without their enthusiastic consent.
Listen, we loved the silly truth or dare contest, we loved the late night date between Chris Harrison and Ed, we loved the floor is lava and giant ice cream dates, but what we loved the most about the November 25 episode was the open and honest discussion between Ivan and Tayshia about the role race and racism have played in their lives and journey to find love.
If you're new to Bachelor Nation (aka, you've watched any less than 5 minutes of any one episode), you may not realize that ABC's The Bachelor and The Bachelorette tv shows have a problem with racism. They've literally had one Black lead, contestants of color hardly ever progress beyond the early episodes and are rarely given equal screentime, and ABC has cast racist contestants to create more drama. It's…not great…to say the least.
Believe me when I say, the bar is INCREDIBLY low for the Bachelorette to be better on racism than it has been in the past. That being said, it was refreshing and important to see two biracial contestants discuss race and Black Lives Matter in the context of their love story. We know race impacts every aspect of life for Tayshia and Ivan. There is no getting around that. Pretending like these conversations don't happen (which is what ABC has done in the past) allows white people to ignore our role in ending racism in our society and creates stigma around these important conversations.
The theme of these last two weeks really has been having those tough conversations and reducing stigma around topics that are often considered taboo in "polite company". Ivan and Tayshia discussed their experiences with race and racism, Blake M brought up how he has been shaped growing up in a family with violence, and Ben shared his experience surviving a decades-long eating disorder. These experiences and the vulnerability it took to share them were handled with sensitivity, thoughtfulness, and support.
You have NO IDEA how unusual this is for the Bachelor!
Not only were these conversations heard and respected by Tayshia, but the other contestants offered each other emotional support and encouragement at each step of the process.
Now, obviously there were problems with these episodes. We're so over the Noah/Bennett drama. We're officially off the Bennett Bus. The producers didn't show us anything even resembling consent before Ben undressed in front of a room full of contestants and Tayshia. There are issues. We won't deny it.
HOWEVER. We have been asking the producers, editors, and powers that be to show us the depth and breadth of what healthy masculinity can look like. We've been asking the Bachelor/ette to show us examples of healthy love and healthy relationships. These past two weeks we've seen conversations that destigmatized addiction, eating disorders (especially for men!), growing up in abusive/unhealthy households, and so much more. We saw men let down their walls, not only in front of a female romantic partner, but in front of other men. We've seen that emotional vulnerability rewarded, not just with romantic love, but with supportive, uplifting male friendships.
We've been asking this absolutely bananas show to give us an example of relationships that people can genuinely learn from and…they did that.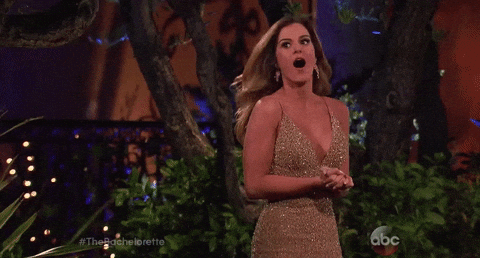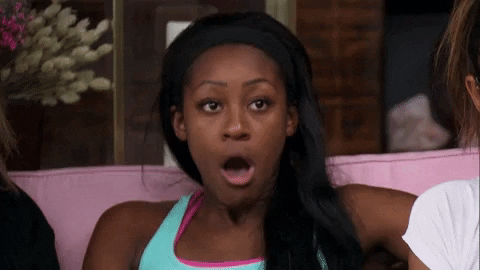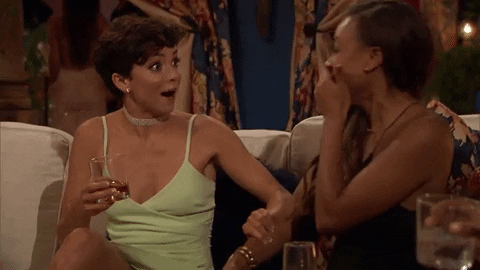 We won't get our hopes up that this will continue, but for now, we're proud to be a part of Bachelor Nation.